Company
Texas - a Danish company
Texas A/S was founded in 1960 by Mr. Andreas Petersen and has throughout the years developed a strong production of tillers and sweepers. We have aimed at making total solutions for the garden, job and leisure, resulting in a wide range of quality products. Apart from the self-manufactured tillers and sweepers, Texas today offers a complete line of log splitters, high pressure cleaners, ATVs, lawn mowers, lawn tractors, trimmers etc.
Furthermore we have recently introduced the Texas Power Line concept introducing product lines of generators, water pumps and engines. The Texas product lines are distributed through a net of distributors all over Europe.
In addition to the above we also sell products to major well-esteemed companies through private brands.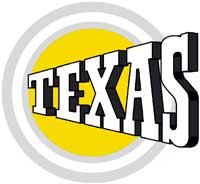 Production in the circle
Raw components to our own production are delivered by suppliers, whereas surface treatment, assembly and packaging of own manufacutred tillers and sweepers are carried out in the production in Odense.
Today a lot of focus is drawn to the packaging of products. We have chosen to use packaging in nature colours without the content of chlorine. Furthermore the print on the packaging is made with waterbased colours. The stuffing in the boxes is made of wood and not flamingo.
We also draw attention to the working environment in the production. Therefore we have a modern production with lifting-lowering tables carried out in a light and clean environment.
It all starts and ends with you - the consumer. You decide which products are to be sold at the dealers and in the shops. It is your choise of Texas products and your return notes which are the foundation for the development of new products.
Development in the circle
Product development has always been a MUST with Texas. Focusing on key words such as safety, ergonomy, design and new-thinking we constantly try to improve and develop our products in order to be at the forefront of your needs
Your make it easier for us to develop products which take the necessary regards to you and your health, surroundings and environment. An example of this regard is : A row of tillers have now been equipped with an ergonomic adjustable handlebar so that the working height of the machine can be adjusted and adapted to the user. The vibrations and noise from the machines are also lessened considerably.
In addition to this we have developed a row of accessories to the tiller models, making the tiller more than a tiller and turning it into a complete accossory machine which can be used all year. For instance the Mini Tex and Futura tiller can be equipped with a broom so that you can use it for maintenance and cleaning.
Service in the circle
A key word in the Texas organisation is the after-sales service. It is very important to be able to help the customer in every process and when Texas claims that it takes the time to provide the best service it is not only on account of a range of the strongest products in the market but certainly also through an experienced and technical trained staff. We take the necessary time to find the correct solutions for you and your needs.
With more than 40 years of experience in the production and sale of tillers and other garden- and leisure products we have obtained a very large knowledge, experience and know-how in this area. You can benefit from this when you need guidance to your Texas product.
In Odense a large warehouse of spare parts is kept enabling Texas to help the customer when a part needs to be replaced... also for older machines. Texas keeps stock of more than 25.000 article numbers all computerized.
In addition to this Texas keeps technical information such as spare part drawings and user manuals available on its website providing you with the information you need.
Texas also offers training courses giving the dealer/distributor the technical information and training needed. Being a distributor we also give you the possibility to order your parts through our E-order System, giving you the possibility to save time and money when ordering parts.
Logistics in the circle
Texas has drawn focus on providing good logistic solutions. With an area of app. 20.000 m2 we have a large warehouse capacity enabling us to keep a large stock of machines and parts throughout the season.
An effective shipment department with modern facilities such as truck and packaging machines and a complete new hall giving us even better possibilities of loading trucks, make us able to deliver machines and spare parts to the customer in a way that meets everyone's expectations. In other words we guarantee you a total solution and help you every step of the way through our well-developed sales, service and logistics organization.
Texas in the circle
With this very busy and hectic everyday life the home with its garden has become a gathering point where the family can relax and enjoy the smell of nature which constantly changes throughout the year. In the home and garden the circle is united. In other words it is all about to enjoy each other and try to shape the garden so that it becomes a nice gathering point for the whole family.
With our products we wish to give you the help you need to make the work a pleasure and give you time for more.
Grow with Texas
Texas aims at presenting you for a pallet of products which meets every demand for the garden, job and leisure. At the same time we aim at giving the customer the best service from the first step through a skilled sales team finding the correct product for the customers need to the after sales service and logistics.
Like this we have made Texas your life companion, A guarantor for garden, job and leisure solutions in the market which meets the necessary regards : To you and your health. To you and your time. And to you and your surroundings. Texas - Your Life Companion